Location
Effingham Oyster is located in a natural deep water fjord on the west coast of Vancouver Island, British Columbia. We have direct exposure to the Pacific through the Broken Group Islands. There is no road access and no neighbouring cities or upland farms. We are surrounded by cliffs and old growth forest.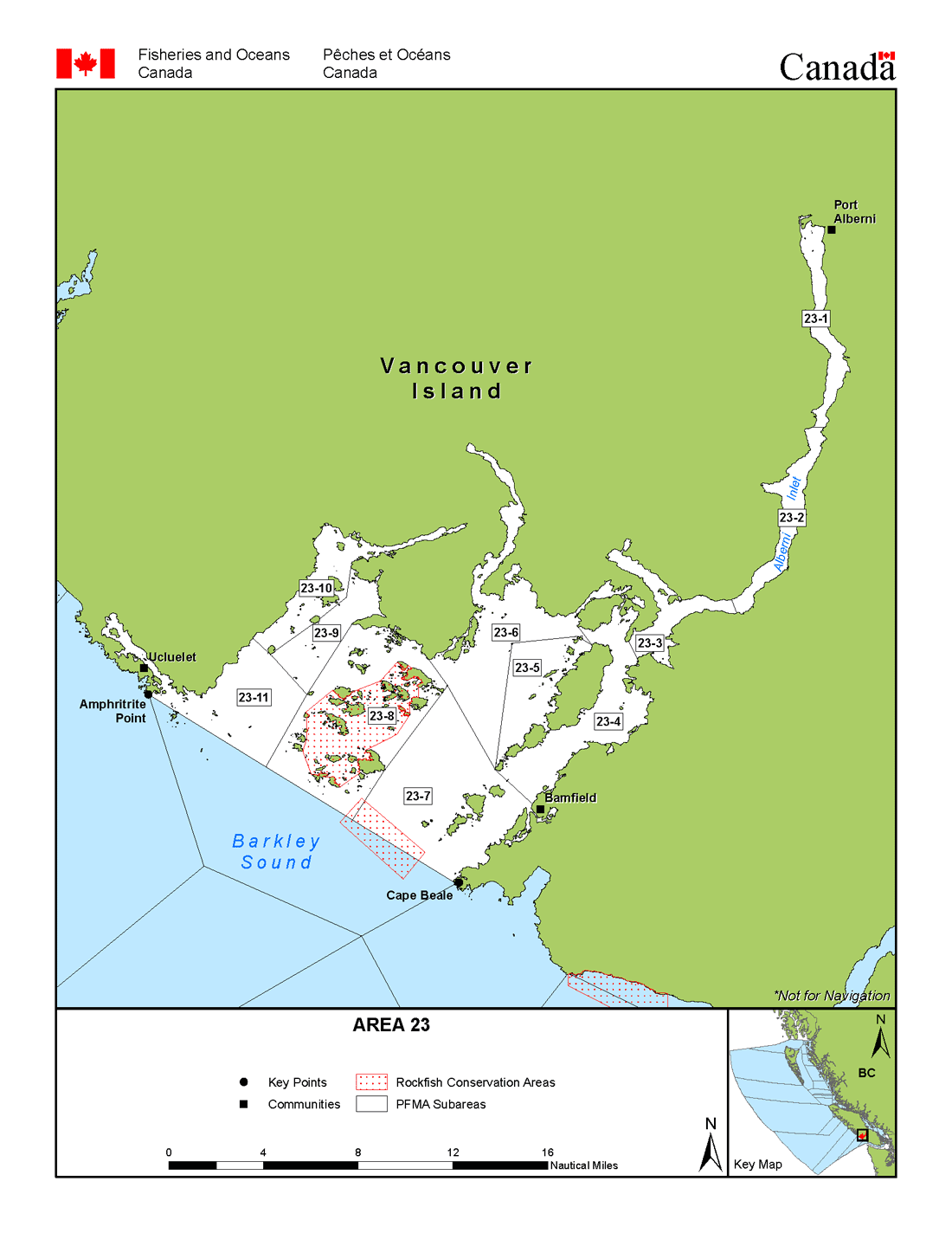 We are located in Fisheries and Oceans Canada (DFO), Fisheries Management Area 23 – Cape Beale, Ucluelet.
Our sub-area is 23-6.A, Effingham Inlet.