Mica Verbrugge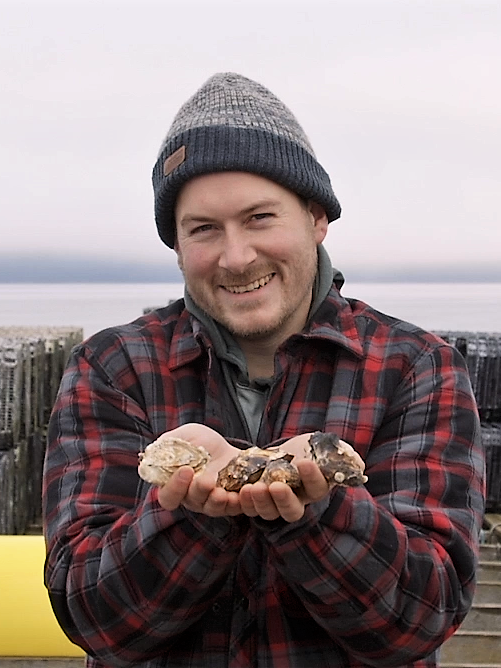 Born and bred in Port Alberni, Mica Verbrugge owns and operates Effingham Oysters and Canadian Seafood Processing.
Mica's earliest memories include going to his papa's (grandfather) cabin a short 10 minute boat ride from his current farm. Mica and his papa collected wild oysters, fished, prawned and crabbed. Mica credits his papa for installing a life long love of seafood and the sea.
Mica worked over 50 commercial fishing jobs in 3 countries, before transitioning to shellfish. He captained spot prawn and tuna boats prior to switching full time to oysters in 2014.
Art
Cody
Oyster dogs